KidsOnline and Vietnam Association for Non-public Preschool Education have launched a program of free antibacterial hand sanitizers to 2,000 kindergartens across the country in the hope of sharing a difficult part of kindergartens, especially private kindergartens.
As reported by the Voice of Vietnam on February 18th, 2020, Vietnam continues closing all schools and kindergartens for one more week, lengthening the closure to the third consecutive week, in an effort to prevent the spreading of the novel coronavirus (COVID-19)-caused respiratory sickness.
As many as 56 out of 63 cities and provinces nationwide decided to close schools and kindergartens until the end of February. The southern metropolis of Ho Chi Minh City plans to close schools and kindergartens until the end of March. Ministry of Education and Training has also planned to stretch out the school year to compensate for lost time due to COVID-19.
Vietnam has close to 6 million children under the age of 6, who have to stay at home due to the COVID-19 outbreak.
These weeks KidsOnline has been working closely with kindergartens, to ensure communication between the kindergartens and families on the KidsOnline app continues without disruption; expert advice in COVID-10 prevention measures from UNICEF Vietnam  and the  Vietnam National Children's Hospital are broadcasted on the app in a timely manner, to avoid panic while ensuring proper safeguard measures are taken at home and in the kindergartens.
This week, the KidsOnline team, working together with the Vietnam Association for Non-public Preschool Education, is conducting a quick survey  about the challenges non-public kindergartens are facing due to prolonged school closure, lost of revenues due to COVID-19 and gather their opinions about the kinds of support they need from the government, banks, suppliers and the public at large, to help them overcome these challenges.
KidsOnline is also delivering thousands of sets of quality hand sanitizing gels to 2,000 kindergartens all over Vietnam, to help them prepare better to welcome back children after the COVID-19 outbreak.
Kindergartens can register to get the hand sanitizing gel sets here: Registration form for kindergartens to get free hand sanitizers from KidsOnline
Together, we will overcome the COVID-19 epidemic!
Related news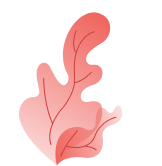 Sign up for
kindergarten demo KidsOnline