VBI medical and accident insurance program for preschool students "Hoa Trang Nguyen" covers medical expenses and surgery expenses due to illnesses and accidents for young childrens.
Alleviating the financial burden of these medical expenses to families, bringing peace of mind to maximum number of parents with preschool-age children in Vietnam is the ultimate goal of this partnership between KidsOnline and Vietinbank Insurance, a Top10 non-life insurer pioneering online insurance and innovative insurance products. 
The product offers medical expense reimbursement at all hospital across the country; while eliminating complicated claim limits. This specially designed insurance program also covers preschool-specific risks, including food/drink poisoning at schools and during school outings. 
Mr. Tran Tien Dung – Deputy general manager of Vietinbank Insurance Company Ltd – shared his view with us: "The coordination with KidsOnline is one of the most important strategies of Vietinbank Insurance to further improve the quality of health care for our community, especially for children and preschool-age children. Our goal for this collaboration will be to provide a plan to protect Vietnamese families by offering affordable health-care insurance products. We at Vietinbank Insurance firmly believe that with the strength of our innovative technology and our friendly claim service by using App MyVBI, this significant partnership with KidsOnline will help this cherished community in preserving the value of life."
Speaking on behalf of KidsOnline, Mr. Le Huy Long – CEO – emphasizes KidsOnline's pro-active engagement in ensuring safety and total peace of mind for children, parents and teachers throughout the school year, thanks to regular, secure school-parent communication on the KidsOnline app, as well as through partner service like the VBI healthcare package. 
As part of our campaign "10,000 happy kindergartens with KidsOnline", we provide "Hoa Trang Nguyen" insurance program free of charge during the 2020-2021 schoolyear to 20.000 students in 200 kindergartens in 64 provinces.
Related news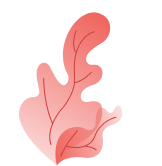 Sign up for
kindergarten demo KidsOnline