Hanoi, 5 September 2020 – As a majority of students in Viet Nam are set to return to school to begin the new academic year, KidsOnline and UNICEF are recognizing the crucial role that teachers have played in the last months to keep children learning while schools were closed during the COVID-19 pandemic. UNICEF calls on parents and students to share on social media special 'thank you' notes to their teachers.
"This call to action is built on the simple but powerful phrase 'thank you' – a positive, unifying sentiment that can bring people together in the face of a crisis. It's a chance to unite parents and students around Viet Nam behind an uplifting conversation on the need to keep children learning.​", said Rana Flowers, UNICEF Representative in Viet Nam. While many lessons have been learnt; many challenges identified – there were also numerous teachers across the country who recognized that their students could not get online – and who went to extraordinary lengths to get notes and worksheets to their students.  Our hope is that these teachers will be among those who are sincerely thanked, she said."
In Viet Nam, since early February, the learning of 21.2 million school children has been affected by school closures and parents/caregivers struggled with finding alternative childcare and learning support arrangements. While online learning was rolled-out, the crisis exposed a significant digital divide – between those with access to both a device and internet and those without.
Although schools reopened in April 2020 after the first wave of COVID-19, it remains uncertain how the pandemic will impact the next school year.  As children prepare to return to schools in September, digital and online learning is recommended as a solution for keeping children learning in pandemic or emergency situations.  "Beyond this however, on-line lessons offer a wonderful opportunity to reimagine education; introducing problem based methodologies, encouraging group work sessions; helping teachers learn how to introduce and practice the skills that employers are pleading for – those 4th revolution skills – this is an exciting and evolving space for children's learning" said Rana Flowers.
The COVID-19 pandemic and the impact on Viet Nam's education system has created a renewed sense of urgency to adapt the education system to prolonged periods of distance learning and to enable all students to benefit equally. Continuing its work on digital literacy, UNICEF Viet Nam is working with the Ministry of Education and Training to enhance distance teaching capacities of teachers and schools and working with private sector and other partners to create an enabling and inclusive distance learning environment that ensures no child is left behind as education draws increasingly on online tools and assets. The pandemic has also opened opportunities to strengthen digital and virtual engagement of adolescents and young people.
"By launching the "thank you teacher" campaign, we want to celebrate teachers who have shown persistence and creativity in the face of enormous challenges, who believe in the right of every child to learn. Building on the work of those passionate teachers, it's important to invest in education to bridge the digital divide, reach every child with remote learning, and, most critically, prioritize the safe reopening of schools.", said Rana Flowers, UNICEF Representative in Viet Nam.
Instructions for "thank you teacher" photos and quotes
Please photograph children or people holding decorated sign saying 'Dear teacher, thank you for _______', and share the photo the child's/person's name, age and quote about what they love/miss about their school or teacher.
About UNICEF
UNICEF works in some of the world's toughest places, to reach the world's most disadvantaged children. More than 190 countries and territories, we work for every child, everywhere, to build a better world for everyone. For more information about UNICEF and its work for children, visit www.unicef.org.
Follow UNICEF on Facebook, Instagram, Twitter and TikTok
For more information, please contact:
Louis Vigneault-Dubois, UNICEF Viet Nam +84-24-38500241; +84-966539673; email : lvigneault@unicef.org
Nguyen Thi Thanh Huong, UNICEF Viet Nam, 84-24-38500225; +84-904154678; email: ntthuong@unicef.org
Related news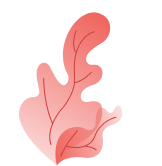 Sign up for
kindergarten demo KidsOnline